Background.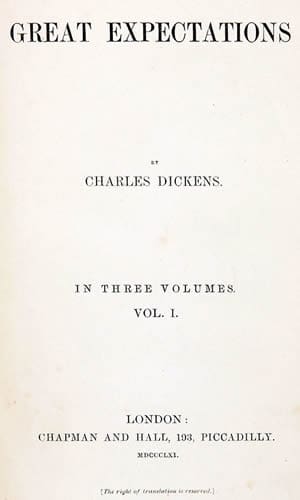 "Ask no questions, and you'll be told no lies." is a quotation from Great Expectations (Chapter 2).
Great Expectations is Charles Dickens's thirteenth novel first published between 1860 and 1861.
Context.

This quotation is said by Pip's sister, Mrs. Joe Gargery. No first name is given in the book for his sister, who is twenty years his senior, and who mistreats the young Pip.

Taken from the following passage in Chapter 2 of Great Expectations:
While Mrs. Joe sat with her head bending over her needlework, I put my mouth into the forms of saying to Joe, "What's a convict?" Joe put his mouth into the forms of returning such a highly elabourate answer, that I could make out nothing of it but the single word "Pip."

"There was a conwict off last night," said Joe, aloud, "after sunset-gun. And they fired warning of him. And now it appears they're firing warning of another."

"Who's firing?" said I.

"Drat that boy," interposed my sister, frowning at me over her work, "what a questioner he is. Ask no questions, and you'll be told no lies."

It was not very polite to herself, I thought, to imply that I should be told lies by her even if I did ask questions. But she never was polite unless there was company.
Have Your Say.

Give your view on "Ask no questions, and you'll be told no lies." with a rating and help us compile the very best Charles Dickens quotations.
Related.

If you like this, we think you might also be interested in these related quotations: