Background.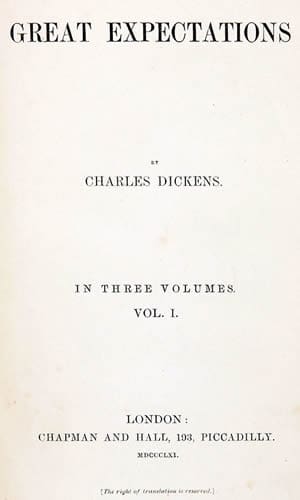 "A natural incapacity to do anything secret and mean." is a quotation from Great Expectations (Chapter 22).
Great Expectations is Charles Dickens's thirteenth novel first published between 1860 and 1861.
Context.
Description of Herbert Pocket.
Taken from the following passage in Chapter 22 of Great Expectations:
Herbert Pocket had a frank and easy way with him that was very taking. I had never seen any one then, and I have never seen any one since, who more strongly expressed to me, in every look and tone, a natural incapacity to do anything secret and mean. There was something wonderfully hopeful about his general air, and something that at the same time whispered to me he would never be very successful or rich. I don't know how this was. I became imbued with the notion on that first occasion before we sat down to dinner, but I cannot define by what means.

He was still a pale young gentleman, and had a certain conquered languor about him in the midst of his spirits and briskness, that did not seem indicative of natural strength. He had not a handsome face, but it was better than handsome: being extremely amiable and cheerful. His figure was a little ungainly, as in the days when my knuckles had taken such liberties with it, but it looked as if it would always be light and young. Whether Mr. Trabb's local work would have sat more gracefully on him than on me, may be a question; but I am conscious that he carried off his rather old clothes much better than I carried off my new suit.
Have Your Say.
Give your view on "A natural incapacity to do anything secret and mean." with a rating and help us compile the very best Charles Dickens quotations.
Related.
If you like this, we think you might also be interested in these related quotations: