Background.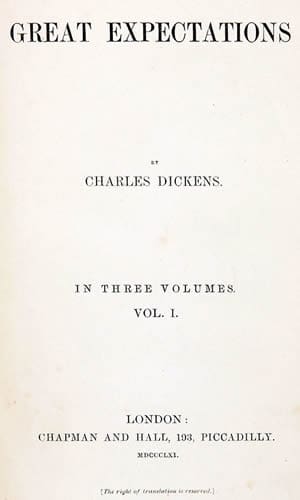 "She put the mug down on the stones of the yard." is a quotation from Great Expectations (Chapter 8).
Great Expectations is Charles Dickens's thirteenth novel first published between 1860 and 1861.
Context.
This quote shows Estella's contempt towards Pip.
Pip, the narrator and main character of Great Expectations has started to pay visits to the house of the reclusive Miss Havisham. There, he meets Miss Havisham's ward Estella, who he thinks is very pretty and seemed very proud. Estella is very condescending towards the young Pip who she views as just a common boy. This is demonstrated here where she treats Pip as if I were a dog in disgrace, placing a small mug of beer on the outside yard in front of him.
The young Pip is so humiliated by Estella that he begins to cry, an emotion which Estella seems to enjoy causing.
This quotation is taken from the following passage in Chapter 8 of Great Expectations:
"You are to wait here, you boy," said Estella; and disappeared and closed the door.

I took the opportunity of being alone in the courtyard to look at my coarse hands and my common boots. My opinion of those accessories was not favorable. They had never troubled me before, but they troubled me now, as vulgar appendages. I determined to ask Joe why he had ever taught me to call those picture-cards Jacks, which ought to be called knaves. I wished Joe had been rather more genteelly brought up, and then I should have been so too.

She came back, with some bread and meat and a little mug of beer. She put the mug down on the stones of the yard, and gave me the bread and meat without looking at me, as insolently as if I were a dog in disgrace. I was so humiliated, hurt, spurned, offended, angry, sorry,—I cannot hit upon the right name for the smart—God knows what its name was,—that tears started to my eyes. The moment they sprang there, the girl looked at me with a quick delight in having been the cause of them. This gave me power to keep them back and to look at her: so, she gave a contemptuous toss—but with a sense, I thought, of having made too sure that I was so wounded—and left me.
Have Your Say.
Give your view on "She put the mug down on the stones of the yard." with a rating and help us compile the very best Charles Dickens quotations.
Related.
Click here to see more quotes related to the character Estella.
If you like this, we think you might also be interested in these related quotations: