Background.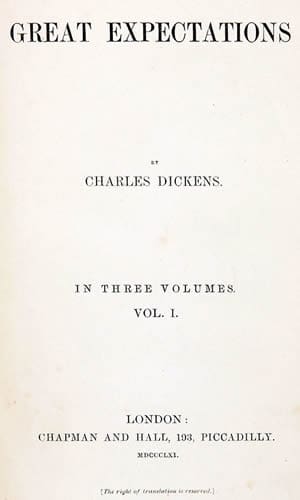 "Tell me of my ingratitude. Don't be so good to me!" is a quotation from Great Expectations (Chapter 57).
Great Expectations is Charles Dickens's thirteenth novel first published between 1860 and 1861.
Context.
Pip tells Joe to tell him how ungrateful he has been towards him. Pip, having lost his fortune and friends, is alone and feeling ill at his lodgings. He wakes to find his good-natured brother-in-law Joe Gargery has come to nurse him back to health, despite Pip having treated him badly in the past.
Taken from the following passage in Chapter 57 of Great Expectations.
After I had turned the worst point of my illness, I began to notice that while all its other features changed, this one consistent feature did not change. Whoever came about me, still settled down into Joe. I opened my eyes in the night, and I saw, in the great chair at the bedside, Joe. I opened my eyes in the day, and, sitting on the window-seat, smoking his pipe in the shaded open window, still I saw Joe. I asked for cooling drink, and the dear hand that gave it me was Joe's. I sank back on my pillow after drinking, and the face that looked so hopefully and tenderly upon me was the face of Joe.

At last, one day, I took courage, and said, "Is it Joe?"

And the dear old home-voice answered, "Which it air, old chap."

"O Joe, you break my heart! Look angry at me, Joe. Strike me, Joe. Tell me of my ingratitude. Don't be so good to me!"

For Joe had actually laid his head down on the pillow at my side, and put his arm round my neck, in his joy that I knew him.

"Which dear old Pip, old chap," said Joe, "you and me was ever friends. And when you're well enough to go out for a ride—what larks!"

After which, Joe withdrew to the window, and stood with his back towards me, wiping his eyes. And as my extreme weakness prevented me from getting up and going to him, I lay there, penitently whispering, "O God bless him! O God bless this gentle Christian man!"
Have Your Say.
Give your view on "Tell me of my ingratitude. Don't be so good to me!" with a rating and help us compile the very best Charles Dickens quotations.
Related.
Click here to see more quotations related to Pip.
If you like this, we think you might also be interested in these related quotations: